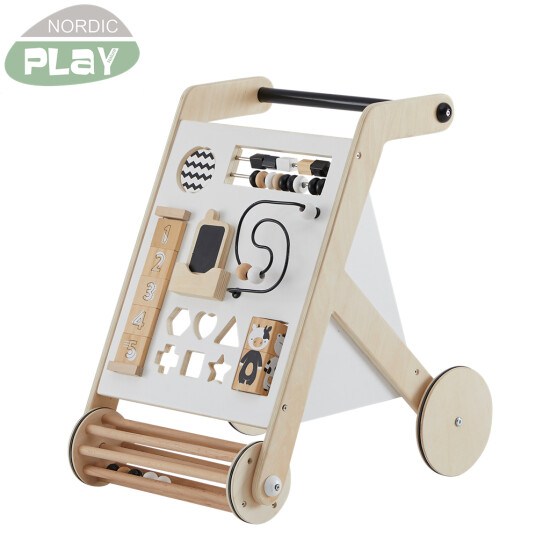 Activity walker NORDIC PLAY Nature
805-783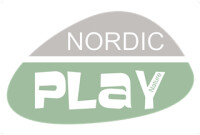 Baby activity walker from NORDIC PLAY Nature.
Improve your baby's creative- and motor skills with this fine activity walker. The walker got solid wooden wheels with rubber edges. The walker is including a geometric shape sorter, abacus, wooden telephone, mirror, bricks with numbers and symbols, two wooden bricks that can be combined in to different animals, ball track that improves the coordination skills etc. In short; The activity walker got lots of activities that improves the senses, creativity and motor skills. And the activity also got space for your baby's teddy in the box on the backside of the walker.
A perfect present. Lots of fun and entertainment awaits.
Material: Made of 100% FSC® certified, sustainable wood
Age group: From 9 months
Use: To be used indoors
Dimension: 50 x 35 x 44 cm 
Colour: White/black
Approvals: CE, EN71, REACH
PRODUCT WEIGHT & PACKAGE DIMENSIONS
Item Number
805-783
Net weight
3.3 kg
Gross weight
4 kg
Volume
0.0345 m3
Gross depth
0.46 m
Gross width
0.15 m
Gross height
0.5 m
Specifications
DB-nr.
2133487
EAN
5705858711973
Dimension
50 x 35 x 44 cm
Approved according to
CE, EN71, REACH
Brandname
NORDIC PLAY
Color
White/black
Material
Wood
Amount per pallet
32 pcs